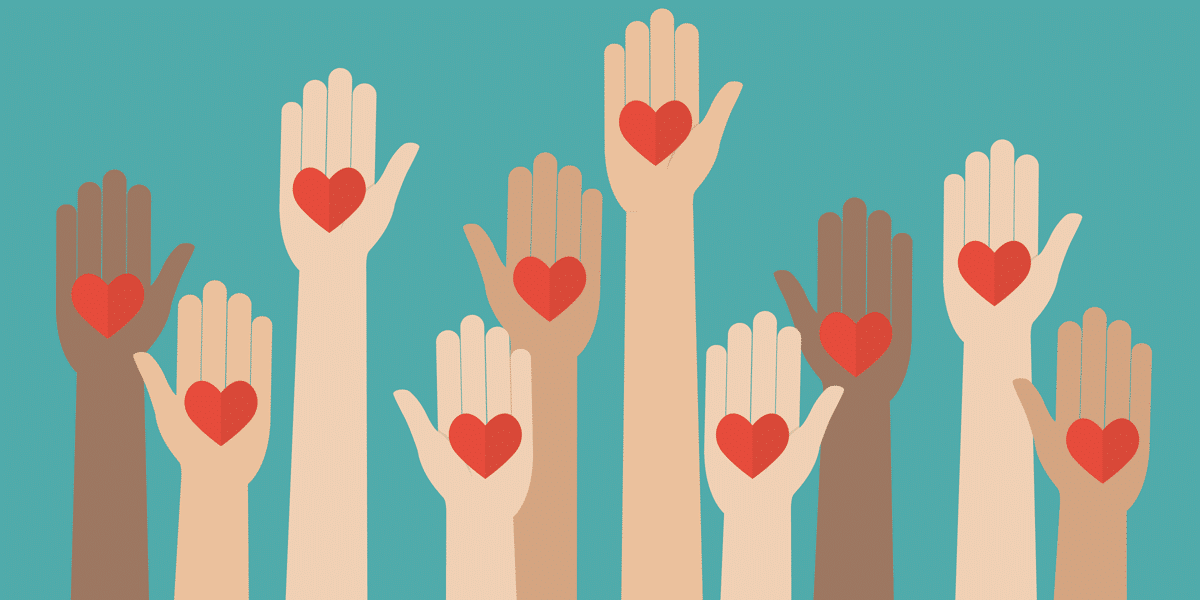 HEADSTART
|
Become a Volunteer
Volunteering at Headstart is a demanding activity.
It is intense. It is engaging. It is fun.
A typical volunteer invests anything from 8 to 12 hours a week at Headstart.
We strive to achieve and maintain high standards of discipline.
In addition to contributing to their core focus area, every Headstart volunteer is expected to:
Participate in their city's monthly Startup Saturday
Participate in the monthly team meeting
Participate in a weekly call with the country lead of the initiative / horizontal they are handling
Measure their own performance by updating their trackers on a monthly basis
Check their subscribed Slack channels daily

Volunteers who are inconsistent for 3 months are respectfully asked to become Supporters (Headstart's well wishers who don't need to assume any accountability).
Headstart volunteers are already quite successful people.
They are movers and shakers in their workplaces.
Be they introverts or extroverts, their enthusiasm is infectious.
They are smart and get things done. Both at an individual level and within a team.
They do things on time and do it well.
Often exceeding expectations by adding a little something extra!
If this description sounds like you, and you have the willingness to consistently devote at least 8 productive hours to volunteering every week, then you should read on. Else, please consider being a participant in any of our initiatives.
Our time is our most valuable asset. And creating so much time for something new requires an alignment of your values and goals with the organisation's. So let us talk about ourselves first and let you evaluate if we match what you are looking for.
At Headstart, we value discipline, measurement and action orientation.
And boy we have a lot of fun while doing it!
We also strive to create an environment that's meritocratic and contribution centric.
We have high quality standards. Ours being a volunteer driven organisation and a non-profit, has no bearing on the quality of work we do. We define our own standards.
A vast majority of startups die within the first 6 months. This is often due to the lack of resources and support structure for early stage entrepreneurs in their ecosystem. Headstart works with these early stage startups (typically in the -6 months to 2 years bracket).
Headstart is an ecosystem development organisation.
This means that instead of trying to help one startup at a time, we create an environment that helps several startups. For example, in 2007 when entrepreneurship wasn't a buzz word and most startup founders were making the same mistakes while starting, we created an initiative called Startup Saturday. It helped early stage startups learn from veterans who had been their and done that. It also helped them get feedback on their product and provided them with a platform to network with a lot of people. The networking in turn helped them with prospective customers, investors, employees, co-founders, media personnel and service providers. Companies that demoed at Startup Saturday have today created over 4,00,000 jobs and added 36,500 Crores to the Indian economy.
Headstart organises over 500 startup events a year purely in a voluntary capacity.
Every Headstart volunteer (dearly called a Headstarter) takes on contributing to 10 early stage ventures (not necessarily tech startups) every year, as a part of their personal training and development.
Currently, Headstart has 5 initiatives:
1) Startup Saturday: Monthly dose of networking and startup inspiration for the city's aspiring and existing entrepreneurs
2) Higher: Connecting startup founders with startup ready candidates in a fun speed dating format, drastically reducing the time taken to hire
3) Kickstart: Connecting fundable startups with investors in a fiery pitch session
4) WE: Brainstorming solutions and mentoring for India's women entrepreneurs
5) Mentor: Hands off mentoring by a 10x senior entrepreneur, while building a culture of paying it forward in the ecosystem

Over time, we aspire to make Funding and quality Mentoring available to every deserving entrepreneur in the country (Mentor and Kickstart are limited to technology startups and impact ventures only for now).


We believe that fostering entrepreneurship at the grassroots is the answer to some of India's biggest problems – ranging from creating employment at scale to poverty alleviation. We are currently working in 22 Indian cities and we are looking for passionate and committed leaders to take this work to 50 Indian cities by October 2020. Our expectations from a City Lead (the person who sets up a Headstart chapter) are a whole notch higher than that from a volunteer. They typically end up devoting about 20 hours per week on Headstart related activities and have to fulfil a bunch of tasks before a chapter gets launched, so please evaluate judiciously before applying.
Now that we have shared and tried to scare you enough, here are the reasons why you should consider volunteering with Headstart:
1) Growth: You don't just learn a lot about entrepreneurship. You also develop skills that would be very valuable to being an outstanding leader, be it at your job or in your own startup. Like we say, 'Volunteering at Headstart is a training in leadership and execution'. Additionally you'll build deep meaningful relationships with different members of the ecosystem. This network will be a very powerful support in your startup journey in the times to come.
2) Happiness and Satisfaction: Volunteering of any sort is an immensely satisfying activity. The heartfelt acknowledgements and gratitude you receive from startup founders is a beautiful feeling and you are bound to experience it from time to time. Additionally, the work we are doing as a team is making a real difference in the lives of thousands of people. You'll have the pride and satisfaction of being at that change agent.
3) Inspiration: Like I've mentioned earlier, Headstarters are a different kind of a beast altogether. You'll be often amazed and inspired by their clarity, selflessness, dedication, quality, commitment, thought leadership and discipline. Every once in a while, someone catches you leading an ordinary life and channels you towards being extraordinary.
4) Fun & Friendship: If you had any stereotypical notion of volunteer driven organisations or non profits, please drop it right away. We guys party. Quite hard sometimes :P. Budget permitting, Headstart organises a 3 day volunteer retreat annually, which is an all expenses paid trip where volunteers from across the country meet and celebrate (of course we refine our strategies during this time too). The friendships forged here last a lifetime and you have a place to crash, no matter which city you are in! We call ourselves 'The Headstart family', and we aren't overrating it.
5) One-of-its-kind Network: Honestly, the network that you build as a Headstarter can prove to be one of the most powerful networks in your life. Being a Headstarter is a sign of credibility. There are certain qualities that are a given in a Headstart Volunteer and hence people will hold you at a certain threshold of respect even before they meet you! Now, isn't that lucrative enough reason to jump in?

Great people want growth, freedom and a strong sense of purpose. At Headstart, we strive to create an environment where you experience all three.
This much said, there are a bunch of things at Headstart that are far from perfect. We are continuously working on improving them!
So, if you are ready to join the gang go right ahead to fill up our Volunteer Application Form: bit.ly/Volunteer_HS
Caution: It's not going to be longer than this article!
This much said, thank you so much for reading!
It's our job to ensure that the next set of leaders we get on board are better than us.
The very fact that you are reading this article and considering to volunteer with an organisation, makes you one awesome human being!