Exploring Pune with WittyPen
Meet WittyPen! A startup from Pune, they embody the spirit of the ecosystem in their city. Read more about the Pune ecosystem here.
WittyPen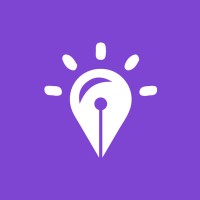 Pune has not only grown tremendously but has also nurtured numerous successful startups that have originated in the city. However, one that stands out amongst all of them is a content creation platform- WittyPen. This startup came into existence when Anshul Motwani, the founder of WittyPen realized that writers are not paid enough or given the support they need. Hence, he started WittyPen to bridge the gap between writers and businesses, while making sure writers do not face various challenges that they usually do as a part of their profession.
Read More about WittyPen: www.hindustantimes.com/pune-news/witty-pen-puts-content-creators-centre-stage-in-the-race-for-online-influence/story-KIGYsMncEhdfvR9qliXGAN.html
Challenges & Future Plans
The business has now been running for 3-4 years and has a pool of around 800 consultants. In terms of funding, WittyPen decided to bootstrap since it seemed easier as a B2B business. Since acquiring customers was not a problem, this decision gave them leverage to be more innovative. Their main goal was to make the startup scalable, keeping quality and technology at the core.
WittyPen has customers across and outside India. While organic and social channels drive the customer base from outside India, direct sales and content marketing is a source of sales in India. Social media handles like Instagram, Facebook, and LinkedIn have contributed to early traction. Apart from this other core marketing strategies comprise blogs, newsletters, and working with high-value marketplaces.
Immense success does not mean there have been no challenges along the way. Some minor challenges that all startups face like launching the right product and reaching out to customers have been common. Apart from this, WittyPen has struggled with finding the right team that will stick with the problem that is trying to be solved and will grow as the company grows. According to the founder, it is a top priority to have a team that has the same values.
The future of WittyPen looks bright! While 2020 has been a challenging year, they have utilized this time to unlock potential and achieve goals. They plan to work on increasing the efficiency of technology for the future. They also plan to better the organization and make it as seamless as possible.
From creating quality content to engaging your target audience, WittyPen has it all! In simpler terms, the startup is working towards creating an environment where when anyone mentions content writing, WittyPen is the first organization that comes to mind.
Contributed by:
Anoushka Chopra & Sanskriti Bhatnagar
Headstart Network Foundation